Is your front door letting the appearance of your home down? Is it looking faded and past its best? If so, it might be time to consider a replacement? If you're not sure which replacement door would be best for your home, read our helpful advice. It covers all the essential information you need to know about composite doors, and why they are the perfect choice for any property.
Do composite doors fade in sunlight?
A beautiful stylish front door really can give your home that wow factor, making it stand out in the neighbourhood. Therefore, the last thing you would want is a tired looking and faded front door that's only a few years old! Strong sunlight can cause some uPVC doors to fade, and timber doors can need re-painting every few years. However, proud owners of composite doors do not have to worry. Composite doors are made with an outer skin of Glass Reinforced Plastic (GRP). This tough skin makes them exceptionally durable against the elements, both heat and cold. Whatever the weather, you can have total peace of mind, that your door's colour will not fade. In fact, it will look as good as new for many carefree years to come.
Will a composite door warp?
Prolonged exposure to excessive amounts of heat or water, can make some timber or uPVC doors expand and shrink. This can cause them to warp, making it harder to open and close them efficiently. However, composite doors with their reinforced plastic skin, and robust core, stay watertight despite our often-inclement weather! This means that there is no danger of your new composite door warping at any time of year.
How long do composite doors last?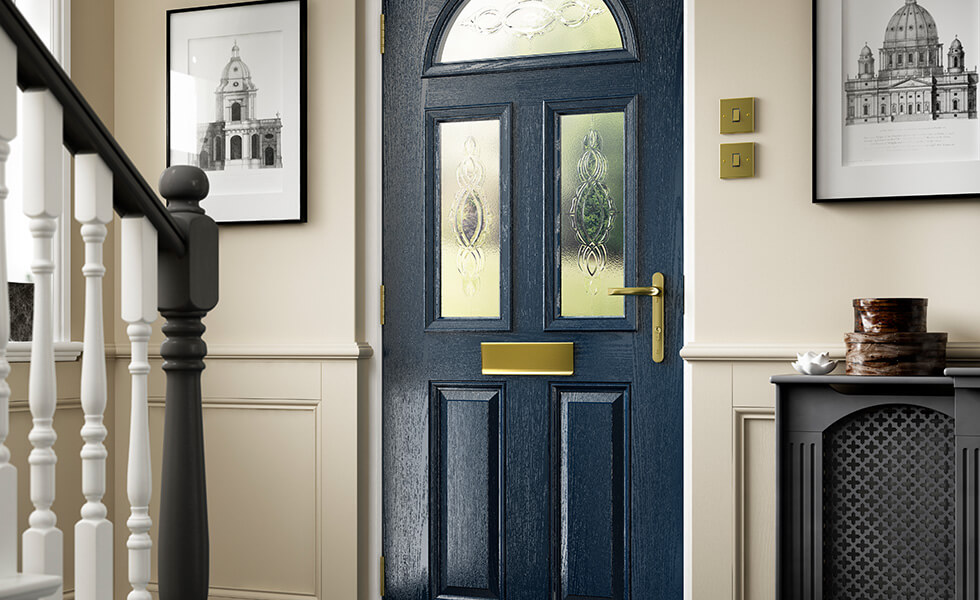 Again, due to their robust construction, composite doors have a longer lifespan than most uPVC doors. Indeed, a quality composite door should have a lifespan of between 20 to 30 years. This makes them a cost-efficient choice for any Hampshire, West Sussex & South East property. Also, their longer lifespan means they will leave less of a carbon-footprint on the environment.
How secure are composite doors?
Security is a major factor to consider when choosing your new front door as nobody wants any unwelcome intruders. A composite door, with its solid core, is designed with strength and security at the forefront. Arguably this solid core makes them one of the most secure doors on the market. However, if you are looking for the ultimate level of security, why not upgrade your door to include a Kubu smart lock? Kubu is the latest smart technology that enables you to check if your doors are locked from wherever you are through an app on your smart phone. This level of security means you can have total peace of mind, wherever you are, that home and treasured possession are perfectly protected.
Do composite doors come in a range of styles?
Our composite doors are available in an impressive range of styles, glass designs and hardware options. We offer a vast range of colours and foils too, meaning it's easy to find the perfect colour to sympathetically blend with your home. You really will be spoilt for choice. Whatever options you choose, style, flair and character are guaranteed!
Composite doors, a charming combination of strength and security
We have been installing stunning composite doors throughout Hampshire, West Sussex, and the South East for over 20 years. If you would like more information about our impressive range, or would like to take advantage of our innovative remote pricing service, get in contact today. One of our knowledgeable team members, will be delighted to help.